I generally buy my Gothic & Lolita Bibles from J-list, and when I do, I always buy myself some other little treats since I'm paying the same shipping anyhow.
Here's what I bought:
•Gothic & Lolita Bible #40 (Summer)
•Hello Kitty Oil Absorbing Papers in "Sweets" and "Jewel"
•Colorful Ribbon Clips
•Strawberry Milk Food Drops
•Studio Ghibli Chime (which is actually a gift for someone else)
The Gothic & Lolita Bible is going to have it's own post, so I'll start with the Hello Kitty Oil Absorbing Papers:
Really cute packaging! They open to reveal little "pop-ups" as well!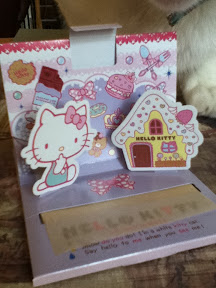 The sweets one is definitely my favorite! But what I REALLY like about these are that the papers don't have a powder coating like most do. These are going to become a staple in my makeup bag.
The ribbon clips are the type that are meant to keep bags sealed. They're a little small, but they'll definitely work for small bags of candies or keeping rice packing closed.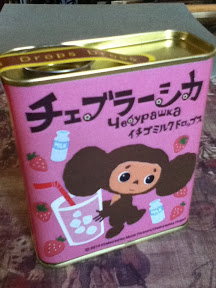 The packaging is cute, and they really do taste like strawberry milk! I'll definitely be ordering them again.
I laughed when I saw these! J-list was sending a pair free with purchase and I ended up with two! Now I can have super-cute amine eyes whenever the situation calls for it, hehe!
I love J-list!
- Posted using BlogPress from my iPhone