The Innocent World Antique Book bags have been on my list of "dream items" since they were first released in their original size. Sadly, they were sold out, along with subsequent re-releases, before I could ever get one.
It almost happened to me again with the release of their new colour "Cafe Au Lait", until I saw that the bag was available at TokyoRebel.com!
I placed my order on the 7th, and received confirmation right away. The next day they shipped it out, and sent me my shipping confirmation and tracking number. I received my bag on the 20th. Which might seem like a long time for EMS, but it was held at Canada customs for most of that time period, and wasn't Tokyo Rebel's fault.
The package arrived in perfect condition, very securely packed. (I forgot to take pictures of the packing, I was too excited to open it!).
Yay brand shopping bag! I love that they wrapped it in one!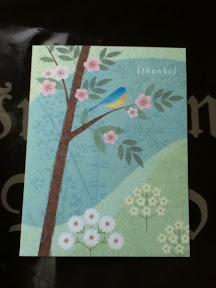 This put me officially in love with Tokyo Rebel. A hand-written thank-you card. Little curtesy details are so lovely :)
So the actual purse:
It's absolutely beautiful, and really looks like an antique book. I was originally concerned about the colour and whether or not it would match my Lolita wardrobe. No problem though! It suits my Dolly Kei wardrobe to a t, and will go great with the classic wardrobe I've been working on.
The details are all lovely!
The bag is also a really good size and is good for everyday use.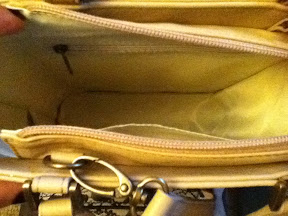 Along with the zippered outside pocket, there is also another on the inside along with another that is ideal for your cellphone.
All this will fit inside with room to spare! As you can see, it also comes with an adjustable shoulder strap.
All in all, I'm very happy with both the bag and Tokyo Rebel's service. I'll definitely be ordering from them again :)
Click here for Tokyo Rebel
Click here for Innocent World
- Posted using BlogPress from my iPhone