During the 1800s and 1900s, death was marked and observed in a way we don't see now. It wasn't hidden or shushed, and it's very fair to say it was an accepted part of everyday life and their was quite a lot of ritual associated with it. Depending on the era (Victorians, we're looking at you), one could say it wasn't uncommon to be fascinated with it.
This fascination with death begat the popularization of skull optical illusions; art in pictures and postcards that at first seem to be fairly common scenes, but on second glance actually form the image of a skull or death head.
I've always founds these images delightful, lovely, and fascinating myself.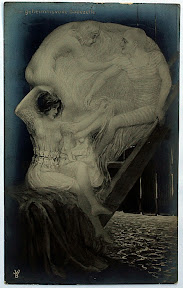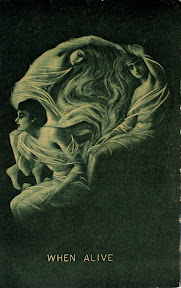 I love how the scenes are so serene and beautiful, and yet form an image so associated with darkness and death. The contrast is gorgeous.
- Posted using BlogPress from my iPhone