I was thrilled to wake up this morning to a second post on Almadel's blog, consisting mainly of decor snaps! I couldn't wait to post them here and share!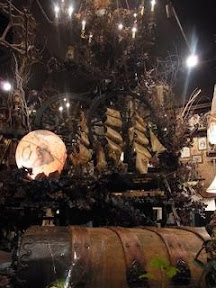 This is the fitting rooms: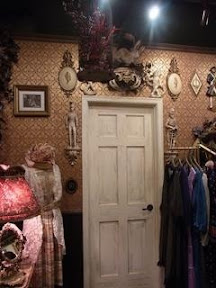 So I have to say, I am so in love with Almadel's decor! It's like a strange Victorian home filled with clothing and accessories. I also find the original Grimoire shop has a decidedly more "foresty fairytail" feel to it, where Almadel has more of a "Victorian curio" feel. But at the same time, I definitely think the contrast between the two shops is complementary.
This is the display case for the Reinette et Mirabelle brand.
The opening of the Almadel also introduces us to a new Dolly Kei accessory brand, "Rathiel du Dolly", which according to Hitomi, aims to be less sweet, and more classical, myth, constellation and jewel themed.
There is more interior snaps, some accessory shots, and coord snaps on their new blog entry:
Click here!
Also, if you can read Japanese or have a good translator (yesterday I was using Babelfish to no avail, but this morning I switched over to Tap-Translate for iPhone and everything makes much more sense now, hehe), the new post also has Hitomi talking about the decorating process for the new shop.
So what does everyone think of the new shop so far? Do you like the toned-down decor, or were you expecting the beautiful clutter of the original Grimoire?