I love cute nail art, and I love anything that makes having cute nails easier. Nail polish strips seem to be getting popular, and are available from a few cosmetics brands now, so I decided to give Sephora's offering a try.
Sephora's version retails for 12.99$ Canadian, and I choose them in "My Favorite Skirt", which is a black base with white polka dots. Really cute!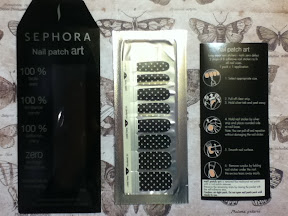 They come with enough for one application, and a good range of sizes. The instructions are also very clear. I will say though, there is a cheaper version from another company that comes with an orange stick and nail
file to help with the application.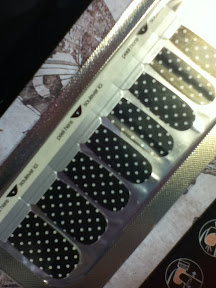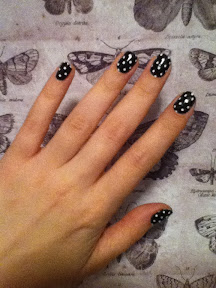 The application was pretty simple, they peeled off easily and the application was fine so long as I took my time. The finish is really shiney, which is great, but I noticed some weird "puckering" around the polka dots once they were on.
Unfortunately, I started to have issues with them within an hour. The nail patch started to lift off of my nail near the cuticle, and I couldn't get it to stick down. The next day, the patches started to actually split and crack, and then chip. After three days, they looked like this: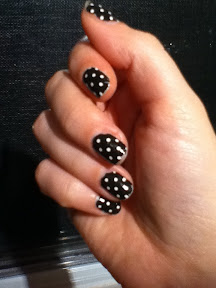 All chipped off at the tip and cuticle. And on top of that, they're so hard to get off! You would think with how easily they broke off, it would be easy to remove them. Not. At. All. It took a good 30-45 minutes to remove these using professional grade nail polish remover. And I had to soak them in it.
Honestly, for the price I expected better. If you don't mind the price, they might be fine for a day. Realistically there are better options.
- Posted using BlogPress from my iPhone