Late, I apologize!
Kaori, Grimoire Almadel blog. The skirt makes this outfit for me.
Miyoshi, Grimoire blog. The cardigan is very unexpected as a print, which is why it works so well to me.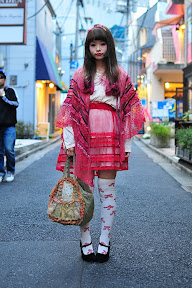 From ridsnap.com, here we go poking into Cult Party territory again. But I think this is beautifully executed.
- Posted using BlogPress from my iPhone