Brand new to Grimoire Almadel is "Vicious Sabrina", an accessory brand which integrates science, bone, insects, oddities and antiquities into medallion/medal-like brooches and pendants.
Each piece is unique, hand-made and one of a kind. The Grimoire blog calls them "surreal and delicate" and " a surreal world of little poisons".
Vicious Sabrina's site describes the items as "accessories of curiosity", which I think is a great way to describe them since each is like their own little cabinet of curiosities. In tiny scale of course, hehe.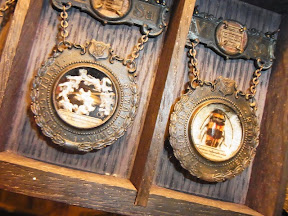 Some of their pieces use actual bone and insect, while some of them have vintage prints as a centerpiece.
And of course, the Vicious Sabrina display in Grimoire Almadel is just as gorgeous as the pieces themselves.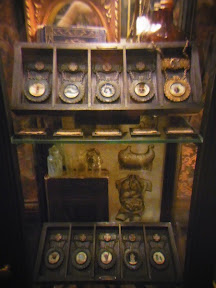 Click here for the Grimoire Almadel blog post
Click here for the Vicious Sabrina Site
Click here for the Vicious Sabrina Blog
- Posted using BlogPress from my iPhone