Back from my hiatus!
From the Grimoire Almadel blog. I love Miwako's choice of the white lacey skirt with her otherwise dark outfit.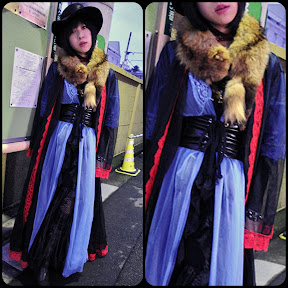 From JapaneseStreets.com. This reminds me of a lot of Saki's looks from when I first discovered dolly kei (obviously not Saki here).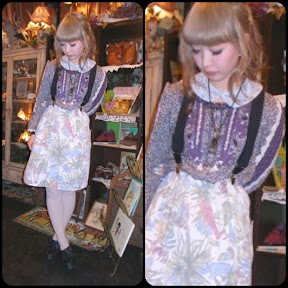 Miyoshi, from the Grimoire blog. I'm in love with suspenders at this point.
Kaori, from the Grimoire Almadel blog. The dark tights and shies with the airy white dress, so love. I think I'm going to be doing this a lot this spring.
- Posted using BlogPress from my iPhone