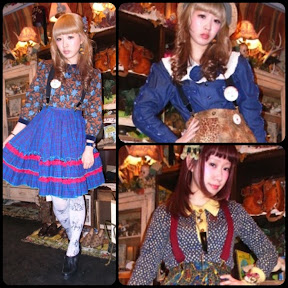 So, I've noticed in the last week, a lot of coords showing up using suspenders.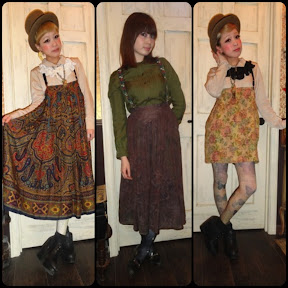 I love the idea of pairing suspenders with a Dolly Kei coord for a few reasons. It's an easy way to add contrast and layers (especially if your suspenders are patterned), it's a great way to add interest and a little bit of "dandy". And it's just simply cute. And, it's a great way to make a skirt more versatile: just look at how Kaori has used her suspenders to take a long skirt and make it into a jsk of sorts.
This is such an easy look to emulate, and I think it looks really polished. Suspenders are readily available in most clothing stores, new or used. You could even embellish your suspenders with lace or pearl beading for a little extra personality, or attach a brooch (or three, hehe!).
*all photos found on the Grimoire and Grimoire Almadel blogs.
- Posted using BlogPress from my iPhone