Hello again everyone! I'm sitting alone on a lovely sunny day off, listening to Lana Del Ray and contemplating if she's actually good or if we're all being tricked somehow (the jury is still out on this one). I took these pictures of a delightful little "haul" I made on Friday (and then promptly forgot I had taken pictures of), and ol' Lana reminded me somehow (hehe). So: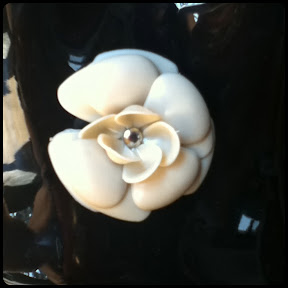 I finally found a pair of rainboots that will work with my dolly kei and lolita coords! I got them at Winners for only 29.99$, the brand is "Capelli Newyork".
I finally got my hands on a bird Skull necklace, and for such a great price. I bought this one from Fashionably Dead, a local gothy and punk shop, for only 22.99$. I've worn this every day since I bought it!
Also from Fashionably Dead, finally got a double cross ring. It was only 7.99$, and it's adjustable.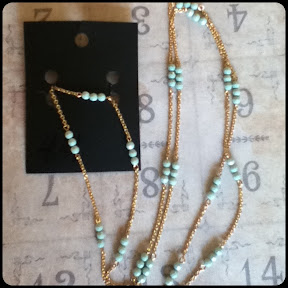 For only 5.95$, I bought this great (and super long) necklace from H&M. It's going to be great for layering.
Also from H&M, such a cute beaded peter pan collar necklace! I think these collar necklaces are just so cute, and a great way to dress up simpler dresses and tops.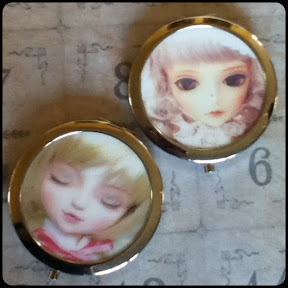 These were sort of a strange/very unexpected find. I was in my local Pharmasave to use the ATM, and saw these out of the corner of my eye. Doll compact mirrors??? Even better, when you move them back and forth, they appear to blink! I'm keeping one for myself, and one will be in a giveaway. I haven't decided which yet though!
Lastly, I am a huge fan of nail polish strips. And now they have them with writing on them. Too adorable. And only 10.99$.
Has anyone found anything really great lately? Or found something great in a really strange place?...What are your thoughts on Lana Del Ray? (Hahaha.).
- Posted using BlogPress from my iPhone